Grand Open-Air Music Festival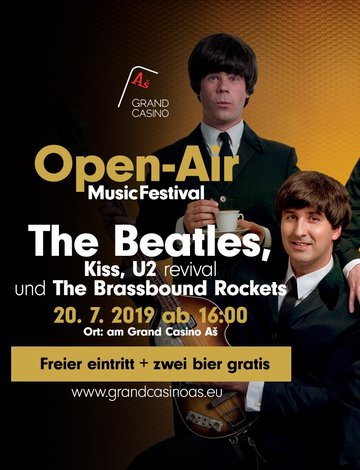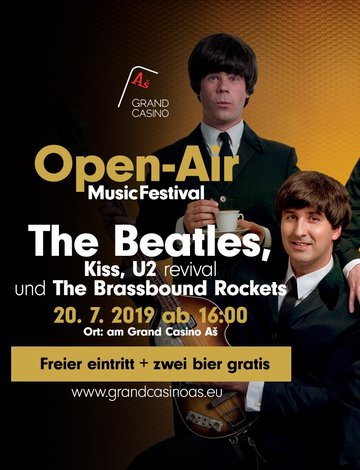 11 The Second year of Grand Open-Air Music Festival
The Grand Casino Aš presents the second year of Grand Open-Air Music Festival! On the 20th of July from 4pm you can expect a fantastic program into the night! On a stage we present you the best music of all times! Hear among others the music of the Beatles (The Backwards), U2, KISS (Kiss Forever Band) and music from bands Coverage and The Brassbound Rockets. The bands will captivate you with their hits!
All guests have free admission to the Grand Festival and the beer is also free! In addition to many other surprises, there will also be a bikini girls competition.
We look forward to your visit to our Grand Festival and promise you an eventful day!
The Grand Casino Aš is located directly on the German-Czech border near Selb (about 30km south of Hof).
16:00 - Start
16:10 - Phonix - Vogtland
17:10 - Coverage
18:30 - The Brassbound rockets
20:00 - U2 revival
21:30 - The Backwards
22:45 - Bikini girls
23:30 - Kiss forever band